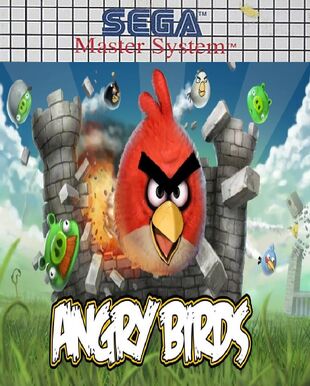 Published by: Ocean Software, Activision (2600/7800), Imagine Software (Computers)
Developed by: Rovio
Platforms: Nintendo Entertainment System, SEGA Master System, Atari 2600, Atari 7800, ZX Spectrum, Commodore 64, Amstrad CPC, Atari ST, and the Commodore Amiga
Plot
The Angry Birds must bring back the eggs from the green pigs in this epic 8-bit video game.
Re-Release
Angry Birds has been re-released for the Playstation Network and Xbox Live Arcade. On Xbox Live Arcade the game costs 800 Microsoft points and on Playstation Network it costs $10.
Ad blocker interference detected!
Wikia is a free-to-use site that makes money from advertising. We have a modified experience for viewers using ad blockers

Wikia is not accessible if you've made further modifications. Remove the custom ad blocker rule(s) and the page will load as expected.