Cyanide and Happines SUPER SCROLLER is game for the PS3, Xbox 360, Wii, Nintendo DS and Nintendo 3DS about the famous show on Youtube called Cyanide and Happiness. In every level you will be someone else. In one of the levels you will be mark from the episode beer run. You will drive through obsticles to get to the a store to buy the "booze". The release date will be between the year 2012 and 2015. "This is an epic game"-Nintendo Power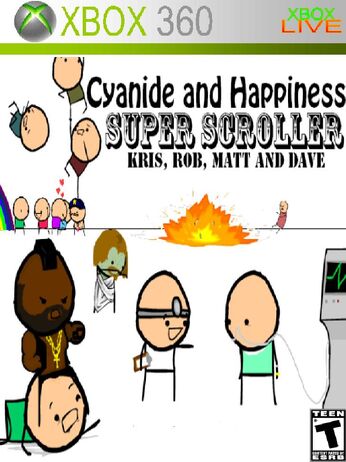 Ad blocker interference detected!
Wikia is a free-to-use site that makes money from advertising. We have a modified experience for viewers using ad blockers

Wikia is not accessible if you've made further modifications. Remove the custom ad blocker rule(s) and the page will load as expected.