Bambi: The Fawn's Journey is an action-platform game based on Disney's 1942 film and it's 2006 midquel, both of the same name, that was published by Sierra Entertainment through Buena Vista Games and released on November 15th, 2005 for the PlayStation 2, Xbox, GameCube, Game Boy Advance, Nintendo DS, and Microsoft Windows. A PlayStation Portable version developed by Beenox was planned for release and was even shown off at E3 2005, but it was eventually cancelled due to technical issues with the PSP hardware. The music and score for the console version was composed by Randy Newman, one of Pixar's famous composers, whereas the handheld versions used digitalized music instead due to hardware limitations.
Ironically enough, even though the midquel did replace most of the original's voice actors with new ones, most of it's cast, save for Alexander Gould, Keith Ferguson, Andrea Bowen, Ariel Winter, Cree Summer, and Kath Soucie, were replaced.
Plot
See Bambi: The Fawn's Journey/Story
Gameplay
Characters
See Bambi: The Fawn's Journey/Characters
Levels
See Bambi: The Fawn's Journey/Levels
Voice Cast
Alexander Gould - Young Bambi
James Taylor - Adult Bambi
Kayzie Rogers - Young Thumper
Jeff Bennett - Adult Thumper
Wendee Lee - Young Flower
Cam Clarke - Adult Flower
Grey DeLisle - Bambi's Mother, Bluebell
Fred Tatasciore - The Great Prince, Mr. Bullfrog
Andrea Bowen - Young Faline
Cathy Cavadini - Adult Faline
E.G. Daily - Young Ronno
André Sogliuzzo - Adult Ronno
Keith Ferguson - Friend Owl
Kath Soucie - Mrs. Hare, Aunt Ena
Rachael Lillis - Mrs. Possum, Thumper's Sisters (separate)
Veronica Taylor - Thumper's Sisters (separate), Mrs. Quail, Geno
Ariel Winter - Thumper's Sisters (seperate), Gurri
Cree Summer - Mena
Frank Welker - Various Forest Animals, Man's Dogs
Michael Gough - Porcupine
Kari Wahlgren - Miss Bunny
Tara Strong - Jumper, Fluffy, Milly and Topsy (Thumper and Miss Bunny's bunnies), Bambi (Flower and Bluebell's son)
Quotes
See Bambi: The Fawn's Journey/Quotes
Extras
See Bambi: The Fawn's Journey/Extras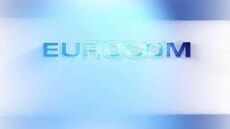 Trivia
Due to high sales, the PS2 and GameCube versions were both re-released in 2006 as part of the "Greatest Hits" and "Player's Choice" labels respectively.

In addition, the Greatest Hits PS2 and Player's Choice GameCube versions both remove the Vivendi Universal Games logo from their cover art, due to it's name being changed to just Vivendi Games.

The console version was the only time Pixar composer Randy Newman has not only scored the music for a Disney game, but also for any game as well.
Ad blocker interference detected!
Wikia is a free-to-use site that makes money from advertising. We have a modified experience for viewers using ad blockers

Wikia is not accessible if you've made further modifications. Remove the custom ad blocker rule(s) and the page will load as expected.