Nickelodeon vs Sony
is a game for the PC, Mac, Commodore 64x, Linux, Android and iOS. The game features characters from Nickelodeon and Sony. It has alot of things such as power ups and stages.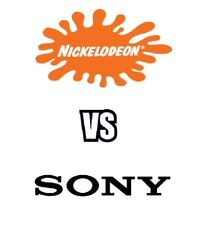 Story
TBA
Characters
Nickelodeon Universe
Spongebob
Patrick
Squidward
Sandy
Mr. Krabs
Jimmy Neutron
Cindy
Carl
Sheen
Libby
Timmy Turner
Cosmo
Wanda
Poof
Anti-Cosmo
Anti-Wanda
Foop
Dudley Puppy
Kitty Katswell
Doug
Zim
Dib
Gaz
Gir
Rudy
Penny
Block
Danny Phantom
Sam
Tucker
Sony Universe
PaRappa
Kratos
Wander
Sly Cooper
Crash
Dr. Neo Cortex
Jak
Ratchet
Clank
Spyro
Hunter
Sackboy
Daxter
Ratchet
Snake
Sora
Cloud
Buzz
Duke Nukem
Lara Croft
Dante
Coco
Carmelita
Agent 9
Stages
Bikini Bottom
Sandy's Dome
Retroville
Dimmsdale
Fairy World
Anti-Fairy World
Desert
Gas Station
Temple
Bellagio Hotel
Las Vegas
Novalis
Aridira
Kerwan
Rilgar
Umbris
Dragon Realms
Casper High
Ghost Zone
Amity Park
Axion Labs
Zim's House





Ad blocker interference detected!
Wikia is a free-to-use site that makes money from advertising. We have a modified experience for viewers using ad blockers

Wikia is not accessible if you've made further modifications. Remove the custom ad blocker rule(s) and the page will load as expected.