Intro
The Playstation Portable 3 AKA Ps Vita 2 Is The New Handheld Game Console Of Sony. This Is A Successor To Ps Vita And Ps Vita`s Predecessor Psp It Is The 1st Ever 4k Ultra Hd Handheld Ever With Surreal Graphics And Awesome Sound Quality. It Is The Most Richest Handheld Ever Claimed By Sony And It Is Expected To Break Nintendo Ds Record Of Most Soled Handheld Of All Time.
Specs
As We Said Already It Is A 4k Ultra Hd Handheld With 5.5 Inch Corning Gorilla Glass 3 Screen. It Is A 64 Bit Handheld Which Includes 2.0 Ghz Octa Core Processor.
Release Date
The Psp 3 Is Ready To Release On May 31st.
Price
Its Price Is Around 350 To 425 Dollars.
Games
GTA 4
GTA 5
GTA 6
Elder Scrolls V Skyrim
The God Father Mob Wars
Call Of Duty Black Ops 3
WWE 2k17 Psp 3 Version
WWE 2k18 Psp 3 Version
Watch Dogs 2
Far Cry 3
Far Cry 4
Assassins Creed Bloodlines
Metal Gear Solid Peace Walker
Colors
Green (Original Color)
Red And Black (Yet To Be Confirmed)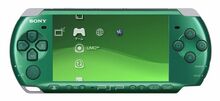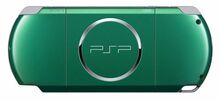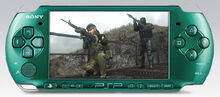 Ad blocker interference detected!
Wikia is a free-to-use site that makes money from advertising. We have a modified experience for viewers using ad blockers

Wikia is not accessible if you've made further modifications. Remove the custom ad blocker rule(s) and the page will load as expected.