One Night someone kidnaps the russo's parents and its up to Alex,Max,Justin,Harper,Juliet,Zeke,Mason,Rosie and more to help them.And Lamwood becomes real and takes over the evil 9 portal's.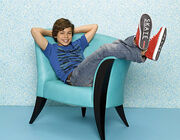 Levels
 Zone 1:Waverlyplace

Level 1:School
Characters:Alex,Max,Justin
Plot:After magic has been exposed The russo's parents
Ad blocker interference detected!
Wikia is a free-to-use site that makes money from advertising. We have a modified experience for viewers using ad blockers

Wikia is not accessible if you've made further modifications. Remove the custom ad blocker rule(s) and the page will load as expected.